Zac Purton has slammed Jockey Club chief steward Marc van Gestel's 'new standard', saying the recently appointed official's approach 'isn't going to be sustainable here' and the head stipe has 'already lost the confidence of the jockeys' room'.
Nine jockeys have received suspensions across the six meetings since Van Gestel succeeded Kim Kelly, with Purton one of three riders handed holidays at Sha Tin on Sunday.
Purton will miss two meetings after Jockey Club stewards found him guilty of careless riding aboard Sinba "in that near the 1,200m he permitted his mount to shift in when not clear of Celtic Times, resulting in Celtic Times being unnecessarily crowded for room and awkwardly placed on the heels of Circuit Mighty".
"I've been here for 16 years. Not once have I seen a jockey get suspended for what I got suspended for on Sunday. You can't get suspended for crowding a horse. That's not enough for a riding offence," Purton said.
"If this is the new standard Van Gestel is going to set – that you're going to get suspended for crowding another runner in a race – we're not going to end up with any jockeys on the roster.
"What he's failing to grasp and understand is, if you're in Australia or the UK, you have an endless amount of jockeys available. Here in Hong Kong, we only have a certain amount of jockeys on the roster. If he's going to continue to rub jockeys out for minor infractions, we're not going to have enough jockeys to be able to ride the horses on race days.
"Part of the problem is he's only been here for a couple of months. The club should have had him sit in the stewards' room on the panel for one to two years, so he understood the gravity of the situation he's in better before he was put into the hot seat.
"If I'm a jockey from overseas looking at what's happening in Hong Kong now, I'd be scared to come here because I'd be worried he's going to rub me out for something I don't deserve, and then I'll miss big race days in other parts of the world.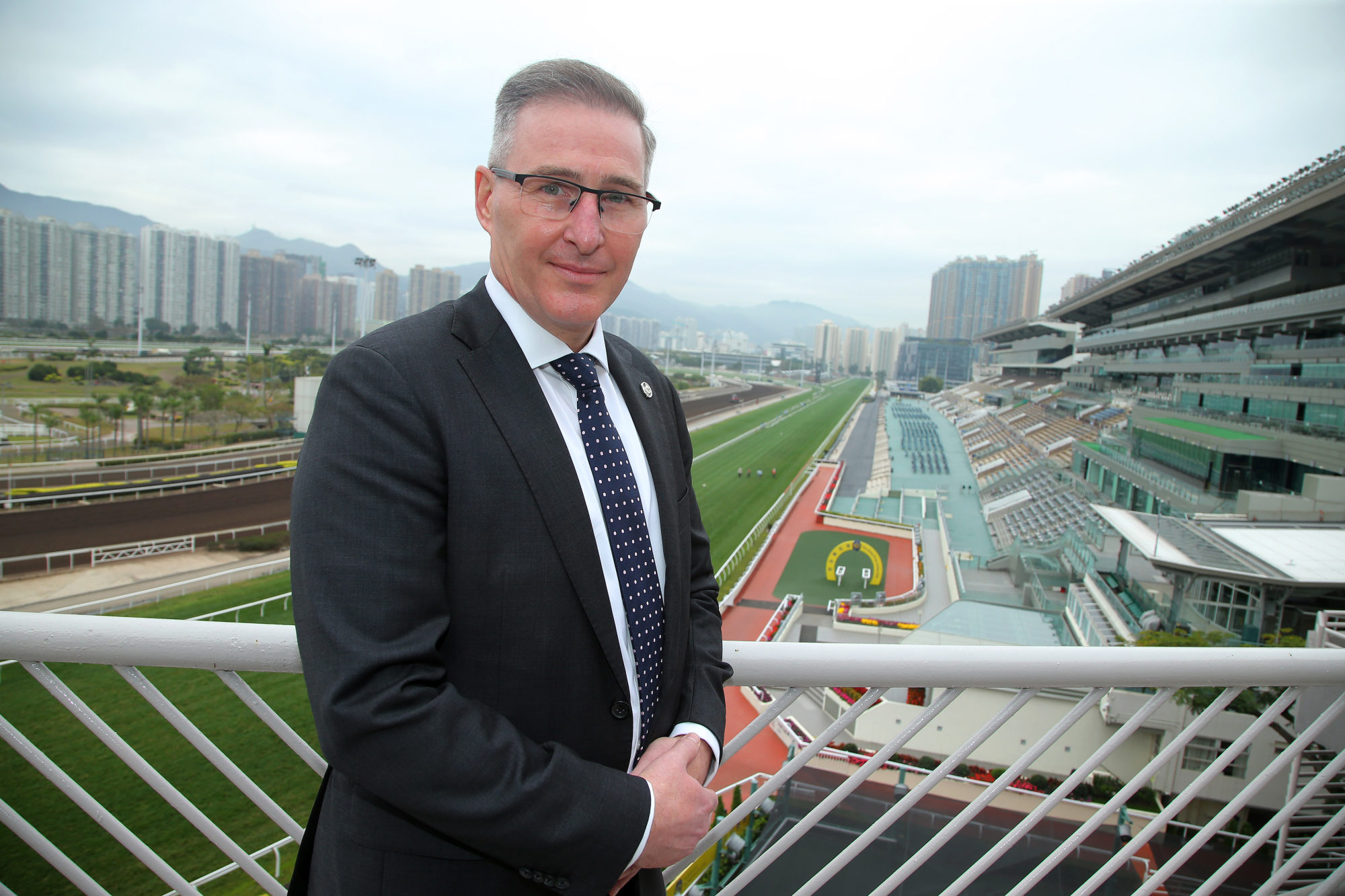 "If I was a jockey looking to come to Hong Kong full time, at the moment I wouldn't come because the way he's policing the rules would make me worry that, if I went there, I was going to be sitting on the sidelines all the time.
"He's already lost the confidence of the jockeys' room in the way he's policing the rules. He's taken it too far.
"What he's got to do is find a better balance. The things he's been suspending jockeys for recently, half of them are only worthy of maybe a warning or a reprimand at best. He says 'this is the new standard'. Well, the new standard is too strict. The standard he wants to apply isn't going to be sustainable here because we're not going to have any jockeys to ride the horses."
Purton, who will sit out the non-feature meetings at Sha Tin on March 5 and Happy Valley on March 8, is likely to ride on a major card in Australia just before his suspension begins, with Sydney track Randwick staging two Group One races – the Canterbury Stakes and the Randwick Guineas – on March 4.
Whyte's magical weekend continues, while Purton lands treble before rare suspension
"I had good rides at both of the meetings, so I do miss out," Purton said. "But what it does is it opens the door for me to go to Australia and ride at one of their meetings because I don't have to rush back for the Sunday. I've got some offers, so I'll consider it. I might go down there, test the waters, see how it feels, and maybe that's where I'll end up."
Jockey Club executive director of racing Andrew Harding said Purton had the right to appeal his two-meeting ban.
"Zac Purton has 24 hours from the time of the decision to lodge an appeal against the decision to suspend him for careless riding. It's not appropriate for me to comment in the meantime," Harding said.
Comments

#Zac #Purton #slams #chief #stewards #standard #isnt #sustainable #Racing