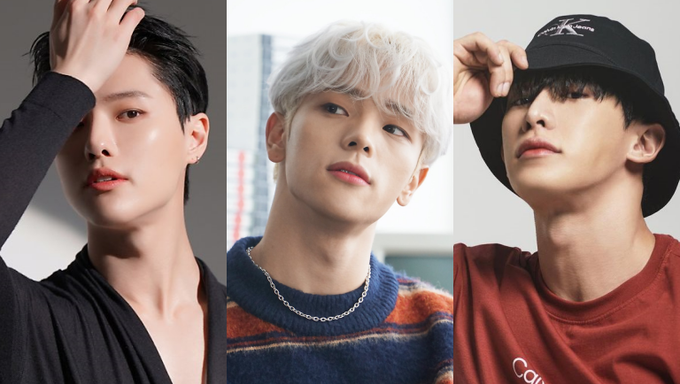 The new year presents a long list of K-Pop idols who are gearing up to once again thrill the hearts of fans with their amazing music and performances. Following suit with the impressive year majority of them had last year, this year, we can aptly predict that many K-Pop soloists will continue with their meteoric rise in popularity but first they have to make a comeback.
In line with this thought, we released a listicle on 10 K-Pop soloists we would love to see make a comeback this year. Some of whom had an impressive comeback last year, others who had a busy year touring the globe, and some who were solely focused on their group activities, but all of whom in various ways, had a massive impact in 2022. A lot of votes were cast and we thank you all for your earnest participation.
The results are in! Here are the top 5 K-Pop soloists fans would love to see make a comeback the most this year as voted by globals fans and based on the data retrieved on the 30th of January, 2022.
Like us, fans are eagerly waiting to hear I.M's solo works again. True to his form and judging by his consistent musical growth that is clearly evident in his songs (with his group and as a soloist) over the last couple of years, we can all aptly predict that we would yet again be in for a thrill ride if he makes a comeback this year. With 1,440 votes, he ranks 5th on the poll.
With a possible SuperM and EXO comeback and more global concerts scheduled for the year, 2023 already seems like it will be a busy one for the prolific performer and vocalist. However, we are eagerly waiting for his solo comeback this year, as we crave to see and hear his creative growth once again. And it seems fans are also as with 2,175 votes, he ranks 4th on this poll.
Our honorary mention, it seems WonHo's military enlistment has not slowed down fans' desire to want more music from him. And judging by how passionate and thoughtful WonHo is to his WENEEs, we won't be surprised if he does drop a single or 2 to placate the hearts of fans this year as we all eagerly await his return. With 6,323 votes, he ranks 3rd on this poll.
Kim WooJin might have made his solo debut in 2021, but with the collection of outstanding music and covers he's released in a short time, it is not surprising that he continues to garner tons of global fans. Following suit with the impressive year he had in 2022, in 2023, we predict he has a lot in stock for his CUBS, and hopefully one of them includes a comeback that will no doubt further spotlight his impressive creative musical and performance talents. With 108,283 votes, he ranks 2nd on this poll.
Since he made his debut, WOODZ's consistent creative growth has spurred a discography filled with iconic songs and memorable performances that have solidified his name in the hearts of global fans and made him known as an artist, we can all count on to release a masterpiece with every comeback. In 2023, if he makes a comeback as we all hope, there is no jinxing his success as true to his outstanding talents, he will gain both critical and commercial success. With 116,581 votes, he ranks 1st on this poll.
You can check out the results below.
What kind of concepts would you love to see from these soloists? Let us know in the comments section.
#Top #KPop #Soloists #Fans #Love #Comeback #Year #Voted #Global #Fans