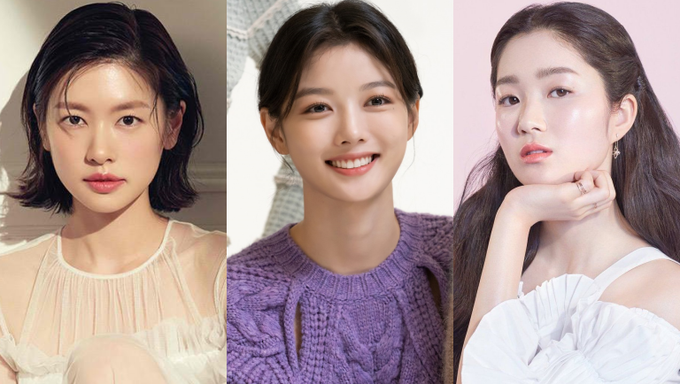 One of the many attractions of the season of Winter is the cozy and warm romantic movies that are released. There is an extra special feeling of romance in the air as many filmmakers cast away their thriller hats and put on the fluffy rabbit hats and give movie lovers a treat of the sappy rom-com movies that encapsulate the feelings of the season.
Over the years, in the season of winter, fans have been treated to many romantic movies that simply make hearts not just flutter but warm and fluffy in combat with the cold. These movies have no doubt starring some of our favorite actors and actresses who, have shown that their talents are simply versatile and they can be able to portray any kind of character irrespective of the genre and still have a lasting impact in the minds of viewers.
With a long list of fan-favorite actresses, we took a fun poll on the 22nd of December 2022, asking our readers to vote for the actress they would love to see star in a Winter romance movie the most. A lot of votes were cast and we thank you for your active participation.
The results are in! Here are the top 3 actresses fans would love to see in a winter romance movie the most as voted by global fans and based on the data retrieved on the 16th of January 2023.
Kim HyeYoon is a beautiful and exceptional actress whose filmography leaves many in awe and reverence. Known for having played many versatile roles in her career so far, a romance movie is very well within her wheelhouse as she would no doubt delight fans with her impressive acting and adorable chemistry with her love interest. With 846 votes, she ranks 3rd on this poll.
Jung SoMin is one of the famous actresses whose trajectory high popularity is in clear reference to her impressive acting skills and charming personality. Much like every other genre, a romance movie is one she would do proper justice to as with her well-rounded talents, she would be able to deliver an unforgettable performance that would send shots of love and warmth to the hearts of many fans this Winter season. With 1,435 votes, she ranks 2nd on this poll.
A Kim YouJung movie or drama continues to be a must-watch amongst K-Drama fans as she always delivers a note-worthy performance. A Winter romance drama starring her would certainly be a treat to fans as she doesn't just exude the cheery bright and warm feelings we all craze during the season but perhaps it can also placate the hearts of fans after the heart-gushing movie that was "20th Century Girl". With 3,475 votes she ranks 1st on this poll.
Find out all the rankings below.
You can still vote for your favorite actress as the poll is always open.
Which of these actresses would you like to see in a Winter movie the most and which actor do you want to play their love interest? Let us know your thoughts in the comments section below.
#Top #KDrama #Actresses #Fans #Love #Winter #Romance #Movie #Voted #Global #Fans