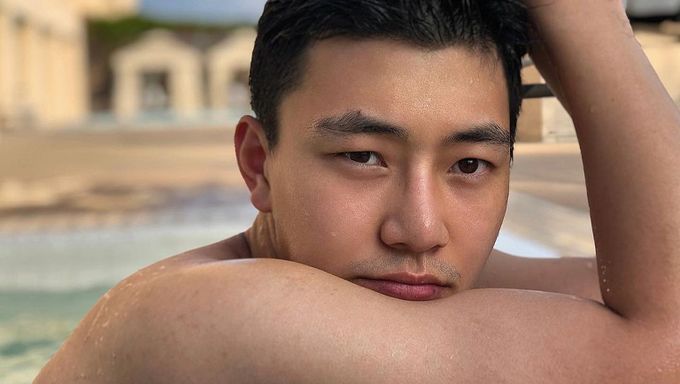 Hello everyone and welcome to the thirtieth edition of our weekly "Top 10 Instagram Updates By K-Drama Actors". You can read our previous selections by clicking here. This article will showcase some of our favorite updates and content shared on Instagram by K-Drama actors. These include adorable selfies, drama announcements, teasers, ads, chill time with family and friends, magazine photoshoots, etc. At the end of the article, we would be taking a fun poll asking you which actor had the best update this week.
Here are our top 10 picks of the best Instagram update by K-Drama actors for the 2nd week of January 2023.
The rookie actor and star of "The New Employee" has us swooning in awe of his fetching good looks in this update.
Jung HaeIn is such a heartthrob, one that makes the hearts of fans flutter whether on screen, in adverts, or in photoshoots.
New year, new reasons for us to stan Krystal as her radiant beauty shines as bright as ever!
4. Ha Jun
The rising actor is simply breathtaking and we are not just talking about his visuals alone but also about his versatile and sharp acting skills.
Our favorite goofy on-screen couple, this cute update makes us miss "Alchemy Of Souls: Light And Shadow" even more. Did you enjoy the series and this duo?
The term "lost in his eyes" comes to play here! They are simply mesmerizing and entrancing.
It is still winter but Mun KaYoug looks like the beauty of spring in this picture.
The famous actress looks exceptionally pretty in these pictures. She is like a muse and we can't help but be inspired by her charisma and charms.
Abs O'clock! The rookie actor and model no doubt causes waves of excitement amongst fans with this update.
Mr. Dapper! The famous actor simply looks charming in anything he wears and every picture he takes.
Which K-Drama actor had the best Instagram update in the 2nd week of January 2023?
Jan 13, 2023 ~ Jan 19, 2023 (KST)
※You can vote multiple times without sign in.

#Top #Instagram #Updates #KDrama #Actors #2nd #Week #January